OPS_admin | Nov 26, 2009 | Comments 0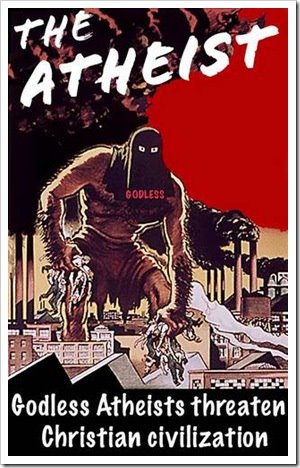 Atheism isn't an attack on diversity, it's a defense of reality.
Greta Christina
Do atheists hate diversity?
Is the very act of atheist activism (trying to persuade people that atheism is correct and working to change the world into one without religion) an act of attempted conformity? Are atheists trying to create a drab, gray, uniform world, where everyone else is just like them?
It's probably pretty obvious that I think the answer is a big fat "No!" (Probably said in the Ted Stevens voice.) But it certainly is the case that many atheist activists, myself among them, are working very hard to persuade religious believers out of their beliefs. Not all atheists do this, of course; many have the more modest goals of separation of church and state and religious tolerance, including tolerance of atheists and recognition of us as equal citizens. But a good number of atheists are, in fact, trying to convince religious believers to become atheists. I'm one of them.
And since many believers see this as an intolerant attempt to enforce conformity — particularly believers of the progressive, ecumenical, "all religions perceive God in their own way and we have to respect them all" stripe — I want to take a moment to address it.
Full Story Why I Want to Turn Religious People Into Atheists | Belief | AlterNet.
Filed Under: Religion
Comments (0)
Leave a Reply
You must be logged in to post a comment.